Run, Cougars, run!
Boys and girls cross country make their way to CIF finals
On Nov. 16th, varsity boys and girls cross country raced in Riverside, CA. for CIF prelims. The course was 3 miles long, and both team's ran well enough to qualify for CIF finals.
Both the boys and girls team's raced in division two heat one. Both teams ranked in the top 10, girls ranking 8th with an overall score of 222, and boys 10th with a score of 244. This was less than 10 points away from ranking 9th.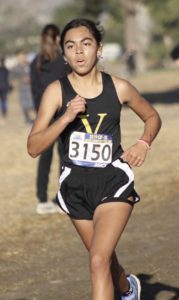 Senior Madeleine Locher was the first varsity girl to finish from Ventura at 17 minutes and 33 seconds, finishing in 6th place out of 186 racers. Senior Rita Soriano was the second girl to finish from Ventura at 18 minutes and 35 seconds, finishing 23rd. "[During the race] I felt great. While not all the girls had their best race, I think that it was a good learning experience for all of us so we know what to do, as well as what to expect next week [in CIF finals]," stated Soriano. 
Senior Samantha Prehn finished the 3 mile course at 19 minutes and 36 seconds. "We did exactly what we needed to do for this race so I'd say it went pretty well." said Prehn. "[In preparation for CIF finals] we'll focus on having solid workouts, getting plenty of recovery, and preparing our race mentality."
For the boys race, senior Clayton Matthews was the first varsity boy to finish from Ventura at 15 minutes and 33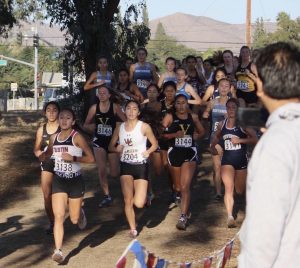 seconds, finishing 15th out of 170 racers. Not far behind him was senior Josh Maier, who finished 19th place at 15 minutes and 36 seconds. "I think the race went pretty much as planned. We did well as a team and were able to qualify for CIF finals. To prepare for next week, we're making sure we are well rested and mentally ready."
The rest of the racers from both team's also raced very well, which boosted Ventura to qualify for CIF finals.