Opinion: Get over it! The era of trashy piercings is out, from this moment on piercings are the embodiment of fashionable!
Two pierced up girls' opinions on the stigmatization of body jewelry
The days of "trashy" piercings are out. Most piercings that were considered trashy are now popular. It's extremely common to see students around campus with nose piercings, lip piercings or at least a few ear piercings. Why, you ask, are piercings so popular? Piercings are a way of self expression, which many teens are hungry for.
"It was about a year ago for my sixteenth birthday I wanted to get a piercing, so like three months beforehand I was like 'mom please just let me get this piercing' and she finally agreed," said junior Raina Vance, who has the snake bite piercing. "I had seen a lot of pictures and I thought it looked really nice and pretty," said Vance. 
Piercings have been around for centuries, however, it seems like it is only recently that they have become stigmatized. Piercings have cultural and religious significance in Indian, African and in Native American cultures. The cultural importance of piercings and tattoos is something that shouldn't be dismissed, even in our modern society. "Everybody I've ever met or who's ever mentioned has been really positive about [my piercings]," said Vance. Who also has stretched earlobes, "Well I did have to get permission from my mom and when I finally did see my dad again I don't even know if he noticed at all, but my mom's like ok with it." 
Along with the possibility of  backlash from people due to piercings, people also worry about losing a job opportunity due to the piercings. "If you are going into a field or job where they are insulted by more than one piercing, then that isn't the right job," said senior Martie Pecht, who has five ear piercings, ranging from lobe piercings to cartilage. 
For some, their first piercing was at places such as Claire's or Pagoda, which both use piercing guns. The reason why the use of piercing guns is so problematic is how aggressive they are. When getting pierced the gun forces the end of the jewelry into the lobe which can cause serious damage. 
All reputable professional piercers use needles to pierce years, along with other parts of the body. Needles are safer and cause less damage to the person getting pierced.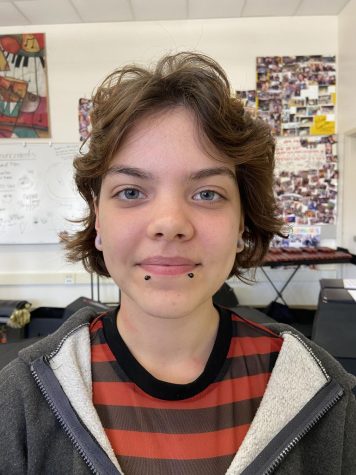 Many kids get their first piercings at these dangerous kiosks in the mall. "I was eight [when I got my first piercing] and I barely remember it. The only thing I remember is that I got it at Piercing Pagoda at the mall and they used a [piercing] gun," said Pecht.
Piercings can be an outlet for people to express their identity. They are relatively painless when done right and they can be so easily customized. There are so many styles of unique jewelry to wear, and piercings can be the perfect accessory to any outfit.
For the people who are too nervous, or their parents won't let them, there are a lot of fake piercing alternates. Betty Belts here in Ventura is well known for their "Ear Cuff," which is a faux conch piercing. Many companies specialize in making fake piercings, making fake nose rings, clip-on earrings and even magnetic piercings for any part of the body. 
Anyone can get piercings, but which ones deserve more hype? "Probably bellybutton piercings, those are really cute," said Vance. 
Piercings are some of the most popular ways for teens to express themselves, from simple earlobe piercings to more technical piercings, like eyebrows. Piercings have been popular for centuries and will continue to be despite parental dislike.