The Eras of Education
The high school experience… a pillar of American education. Many students experience similar things throughout their high school years, but the experiences are all different depending on the years they grew up.
According to www.thisisinsider.com and www.southtree.com, being in high school during the 1950s was a time of uniforms: girls being required to wear skirts or jumpers of a certain length, or maybe wearing a letterman's jacket to show off who they were dating. Boys wore button down shirts, slacks, blazers, cardigans and maybe even a necktie.
Once Rock 'n' Roll was introduced, it became the most popular type of music during the time. Sock Hops, or dances in which teens would dance to Rock 'n' Roll without shoes on, also became popular.
The civil rights movement was also starting up which lead to the 1954 decision in the Brown v. Board of Education case, in which the Supreme Court ruled segregation in public schools unconstitutional.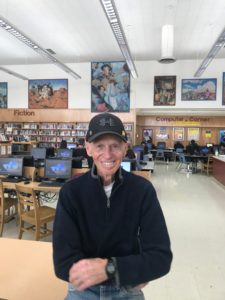 Former Ventura High School teacher, Ralph Martinez, who graduated in 1956, said that the color pink seemed to be in style, "I even had a pink shirt and I never thought I'd wear a pink shirt." He remembers girls wearing white shoes with stripes paired with prominent socks.
He agrees that Rock 'n' Roll was definitely popular. In reference to memorable world events during his high school years, Martinez remembers 'Sputnik,' the world's first artificial satellite, which was launched in 1957. On this, Martinez stated, "I remember asking my baseball coach… 'Is that gonna cause a shadow on the baseball field?'"
He goes on to explain that growing up in the Cold War era, there was a generalized idea that Russians were 'bad guys,' "but I never thought they were bad guys… I didn't have an opinion."
As the civil rights movement continued, not every school was desegregated, until around 1968 when schools were now being ordered to desegregated through another Supreme Court decision.
Teaching was more creative in the 1960s according to www.thisisinsider.com. The early 1960's style was said to be reminiscent of the 1950s, but the late 60s style had more bright, swirling colors, psychedelic tie-dye shirts and long hair. Girls showed more skin than ever before.
As for music, the British Invasion had a huge impact: The Beatles and The Rolling Stones became well known. London, England had a prominent influence during this time according to www.retrowaste.com.
Www.thisisinsider.com said that most classrooms during the 1970s were open classrooms, meaning students could roam free and weren't tied to a desk. In the early 70s, going straight to college to avoid getting drafted into the Vietnam War became a popular option for males.
As for style and music, www.retrowaste.com said men and women were wearing very tight fitting pants and platform shoes, making the fashion was more flamboyant. Bell bottoms were the most popular pants of the time and hippie lifestyle was common in teens.
Artists like Led Zeppelin, David Bowie and Pink Floyd were very popular, but there was more variety in music in the 1970s than ever before. Vinyl records were a big hit with many music listeners because they were affordable and they had improved sound quality.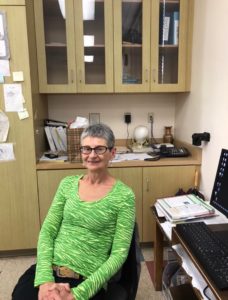 A 1975 graduate and English teacher, Damira Volic, shared her high school experience from a different country. According to Volic, during this time in Europe, popular music were artists like "Queen, Pink Floyd, and some of the european bands."  
Style was "the 70's, the bellbottoms, the afro, lose clothing, [and] boots with thick soles." Volic went on explaining that even though the Vietnam War "did not affect Europeans directly, you could feel that anti-war sentiment."
In the 1980s computers were used in schools and"latchkey kids" started to become very common in teens/kids thus beginning aftercare. "Latchkey kids" were kids who were home alone after school because parents were at work, explained www.thisisinsider.com. During the 80s, dressing like a tennis player and wearing a lot of color was common. Www.retrowaste.com goes on to say that pop music stars like Cyndi Lauper influenced style a lot.
Pop music, being the most popular music genre at the time, playing on MTV, which was a new music cable channel. Teens could now watch their favorite songs' music videos on T.V., having a huge affect on style.
"Big hair, punk rock, stripes, bright colors, neon and good old jeans too," stated VHS Librarian Technician Robin Todarello in regards to style during her graduating year, which was 1981.
"Devo, I was up in Santa Barbara so B-52's, [and] Aerosmith," were all popular at the time and listening to them on cassettes was the main thing, according to Todarello.
Events that were happening were "the Cold War, there was a lot of tension. Reading all about that was kind of scary, but then it got exciting when the [Berlin] Wall came down." Robin Todarello then went on to say, "I remember everyone talking about Princess Diana's wedding."
The 1990s lead us to having computers everywhere and chalkboards were replaced with whiteboards, stated www.thisisinsider.com.
For music, "grunge" kicked off the early 90s, but soon popular music turned in to gangsta rap which had a huge impact on the way teens dressed, talked and acted.
Style was generally loose fitting and colorful unless you were going for the "grunge" look. Then ripped dark clothing with Doc Martens were in. Hip hop style was different, it consisted of ski goggles, baggy clothing and baseball caps all according to www.retrowaste.com.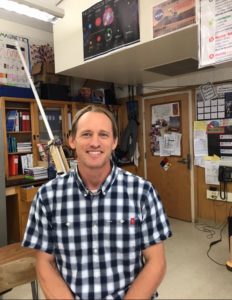 Artists like Radiohead, N.W.A, Nirvana, Britney Spears, Mariah Carey, Coolio and many more were all big during different parts of the 90s.
Science teacher, Christopher Jaquette, who graduated in 1992, said that the style was "retro 70s and late 60s… like bell bottoms kinda were coming back, [but] all neon from [the] 80s was gone."
As it goes for music during this time, "gangster rap had kind of [started] being a thing that everyone was getting in to, like NWA and Eazy E. We had a lot of raves, that was the big thing to go to socially as a high schooler in L.A." Jaquette went on to say that during this time, "people were concerned about war," because the Gulf war was happening during the early 90s.
Schools improved their safety procedures by introducing metal detectors, security cameras and police presence to schools following the Columbine school shooting which took place in 1999.
During the 2000s, 9/11 changed not only America but the lives of teens all over the country. Most teens started to have mobile phones like "Nokia or Sony [Ericsson] or Motorola… Most phones were not touchscreen as it is today," according to a response on www.quora.com by Kev Bugh.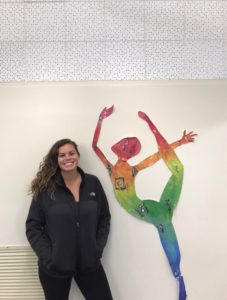 Www.cbc.ca wrote that girls' style consisted of Juicy Couture sweatsuits, low rise jeans and Uggs were very popular. As for boys skinny jeans, Converse and the emo style was in.
Alternative rock, hip-hop and pop were the most popular types of music of the time. These genres consisted of artists like Kanye West, Lady Gaga, MGMT and Nelly, reported www.thoughtco.com.
Samantha Hazen, 2003 graduate and VHS Dance teacher, remembered really low rise jeans being popular: "Everyone's underwear would show when they sat down… It was horrible." She elaborated that there were still different groups of people who had their own unique style.
Hazen recalls listening to 90s hip-hop, a popular trend of the early 2000s. In reference to 9/11, she remember it being very scary: "At that point, no one understood the seriousness of it…" She added that the day was very "eerie."